Culture shock questionnaire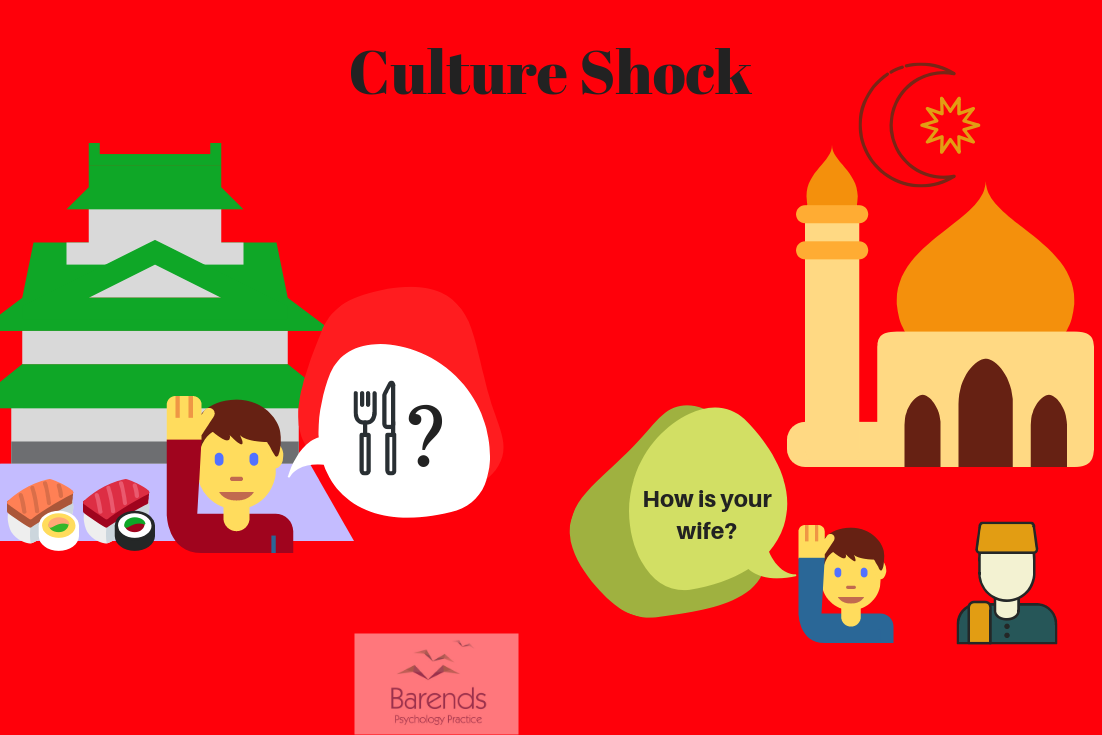 Everybody who moves abroad will experience a culture shock. The severity of the culture shock is determined by a combination of factors, such as stress coping skills, the ability to adjust, and how much difference there is between your culture and the new culture. For some, the culture shock is so severe, that they can't get passed the Rejection stage. These people often leave the country, and return home, within two years upon arrival. For others, a culture shock is barely noticeable. These people have better stress coping skills and adjust more easily to changing environments. For the majority, however, the idea of suffering of a culture shock is completely new and often overlooked. This culture shock questionnaire is designed to help expats and immigrants find out in which culture shock stage they are. After filling out the culture shock questionnaire, you get a detailed score and recommendation for further steps. Easy to follow tips and advice on how to deal with loneliness, frustration, and cultural differences are all covered in the culture shock questionnaire results page.
NOTE: we decided to only include the first four culture shock stages into this questionnaire, because there is nothing new to learn once someone reached the final acceptance stage.
Scroll down to fill out the culture shock questionnaire immediately.
Culture shock questionnaire – stages
It is perfectly possible to obtain a high score on two different culture shock stage, because the stages do not exclude one another. Someone may score on the Rejection stage And on the Adjustment stage. Such a score suggests that someones is still bothered by several things in life, but started to accept other parts in life at the same time. Alternatively, someone could score high on the Rejection stage because they forgot to distinguish between other problems and culture shock related problems. Unfortunately, our culture shock questionnaire does not control for this.


Go to:
At Barends Psychology Practice, treatment and guidance for culture shock are being offered. Go to contact us to schedule a first, free of charge, session. (Depending on your health insurance, treatment may be reimbursed).


(Advertisement. For the culture shock questionnaire, continue reading)