Pengobatan PTSD
Pengobatan PTSD dapat membantu anda mendapatkan kembali kendali atas hidup anda. Terapi adalah pengobatan utama, kadang disertai dengan obat-obatan. Pengobatan PTSD dapat mengurangi atau menghilangkan gejala PTSD secara keseluruhan. Terkadang pengobatan PTSD hanya memerlukan beberapa sesi (terutama bila terapi EMDR digunakan) dan terkadang memerlukan waktu lebih lama. Panjang pengobatan PTSD tergantung pada tingkat keparahan PTSD, berapa banyak orang PTSD, dan bagaimana seseorang (kembali) memproses pengalaman traumatis ini. Di samping mempercayai terapis, hubungan yang baik dengan dia sangat penting, karena anda sedang membicarakan sesuatu yang sangat intim dan traumatis.
Pada Praktek Psikologi Barends, kami menawarkan Eye Movement Desenzitisation and Reprocessing (EMDR) online untuk mengobati PTSD, karena ini sangat efektif dan hemat biaya untuk klien. Berikut adalah ikhtisar tentang jenis pengobatan PTSD yang berbeda dan keefektifannya.


Pada Praktek Psikologi Barends, kami menangani Gangguan Stres Pasca Trauma online dan secara pribadi (di Jakarta). Reservasi sesi gratis pertama anda sekarang juga. Pergi ke Hubungi kami. (Tergantung pada asuransi kesehatan anda, terkadang pengobatan dapat diganti).
Loncat ke:
Eye Movement Desenzitisation and Reprocessing (EMDR)
Menurut Francine Shapiro, yang mengembangkan EMDR, peristiwa yang menyusahkan atau traumatis dapat membebani mekanisme kognitif normal dan neurologis. Hal ini dapat mengakibatkan cara yang tidak memadai untuk menyimpan dan memproses memori dan rangsangan yang terkait dengan peristiwa yang menyusahkan atau traumatis tersebut ke dalam jaringan yang terisolasi. Tujuan pengobatan PTSD ini adalah untuk memproses kenangan menyedihkan ini, mengurangi efek yang masih ada dan mengembangkan mekanisme pengobatan yang memadai. Efektivitas EMDR: EMDR sama efektifnya dengan terapi Cognitive Behavioral Therapy (CBT), namun biasanya memerlukan sedikit sesi. Keuntungan lain dari EMDR: pasien tidak perlu memberi tahu terapis tentang setiap detail peristiwa traumatis agar terapinya berjalan efektif.


Terapi Perilaku Kognitif (CBT)

CBT berusaha mengubah cara seseorang mengalami trauma dan bertindak dengan mengubah pola pikir dan perilaku yang bertanggung jawab atas emosi negatif. Dalam terapi, pikiran yang menjengkelkan dan menakutkan digantikan oleh pikiran yang kurang menyebalkan atau menakutkan. Tujuan CBT adalah untuk memahami bagaimana beberapa pemikiran tentang kejadian semacam itu dapat menyebabkan stres terkait PTSD. Efektivitas CBT sebagai pengobatan PTSD: CBT adalah intervensi yang aman dan efektif untuk PTSD kronis dan akut. Di Amerika Serikat, CBT adalah pengobatan yang paling sering digunakan untuk PTSD.

(Iklan. Untuk informasi lebih lanjut, gulir ke bawah.)

Terapi pemaparan
Dengan pengobatan pemaparan, pasien menghadapi kejadian traumatis yang menakutkan beberapa kali, namun kini berada dalam lingkungan yang aman. Menghadapi peristiwa traumatis dan emosi dan pikiran yang menyertainya berulang-ulang, mengurangi kekuatan yag menyebabkan tekanan. Efektivitas terapi pemaparan sebagai pengobatan PTSD: Pengobatan paparan adalah jenis pengobatan yang efektif untuk PTSD kronis dan akut.


Obat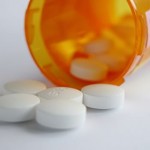 Pengobatan paling sering hanya diresepkan dalam kombinasi dengan terapi, karena pengobatan tidak menghilangkan kilas balik atau perasaan yang terkait dengan trauma sebenarnya.

(Iklan. Untuk informasi lebih lanjut, gulir ke bawah.)

Antidepresan
–
SSRIs
adalah obat yang paling umum digunakan untuk PTSD dan cenderung mengurangi kecemasan, depresi dan kepanikan yang terkait dengan PTSD, namun membutuhkan waktu 6 sampai 8 minggu untuk bekerja. Tidak banyak orang yang menanggapi SSRI pertama yang diperkenalkan, jadi mereka perlu mencoba SSRI lain dan seterusnya. Di atas itu SSRI hanya bekerja lebih baik daripada plasebo dalam 2 dari 4 penelitian. (Placebo adalah obat palsu). Anda bisa
membaca lebih
banyak tentang SSRI di bagian yang merawat depresi.